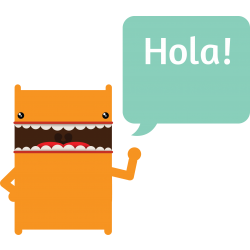 Redesigning the Lavaworks monster
Aug 30, 2013
The problem
We hadn't been spending much time or love on our website, and although the structure, or skeleton if you will, of our website was fine and still doing what it needed for us, the design was not a good reflection of us anymore. A lot can change in 2 years!
So it was time to redesign. We had built our website in ModX which is the content management system we recommend for most of our website clients. Functionally it was terrific, we just needed to give it a new skin!
So...who are we and what do we want to say about ourselves?
This is a question everyone embarking on a website design or refresh should be asking themselves. What on earth do we want our website to say about us?
It was easy when we got rid of all of the white noise and honed in on the real message we wanted to tell. 
We wanted to say - Developing your website OR brand OR marketing materials can be a BIG struggle for organisations, often becoming bigger problems than they need to be...and Lavaworks can help you reign in that monster!
Lavaworks = Monster wranglers
(and we are experienced wranglers...a combined 13 years in the business; 2 kids under 5; previous experience in behavioural change programs; previous experience in councelling...wrangling experience coming out of our collective wazoos!)  
Old website - was a good fit when it was designed over 2 years ago...but not anymore.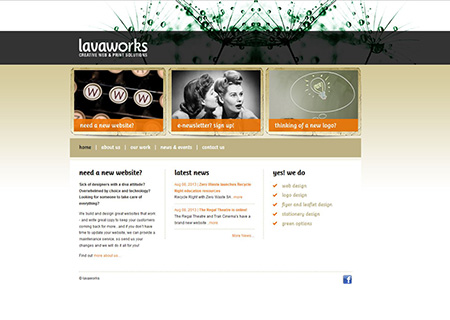 And turned it into this!
If you look carefully you can see that that structure hasn't chnaged at all - just the skin. Yet we think it looks like a completely different website, and you can then look forward to updating your website at a considerably lower cost than a website redevelopment.